CPA facade TU Munich
Center for Functional Protein Assemblies
Technical University Munich
Campus Garching
finalisation 5/2020
concept and design, prepress printing
and construction planning

Download Pressemitteilung: CPA_Fassade_TUM
CPA facade TU Munich
Center for Functional Protein Assemblies
TU Munich / Campus Garching
5000 aluminum composite panels, printed in silkscreen with grid patterns in four levels of luminosity and seven colours, represent the four levels of protein folding. Brightness and colour gradients stand for change and evolution.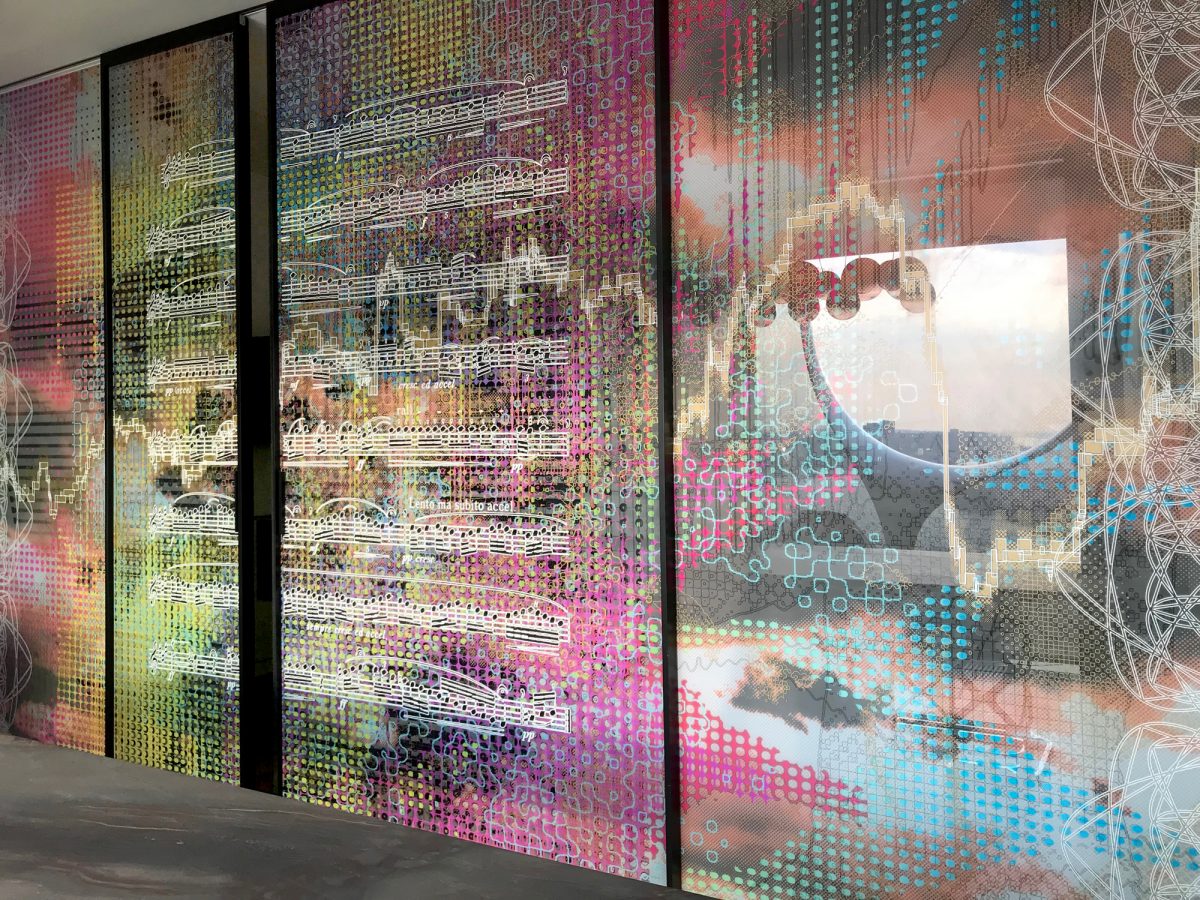 equilibrium
glasdoor at Elbphilharmonie, Hamburg
private estate sector level 20
silkscreen, airbrush, engraving, sandblast and digital print on 6 glaspanels
5 m x 3,80 m
produktion: Glaswerkstätten Peters, Paderborn
2019
numerous layers of reality overlap and infuse each other in order to transform pure digital pixel designs into a pictorial appearance of unity and connectedness.
The images contain amongst others the abstractions of water and music, clouds and the healing heartbeat curve of one of the collectors.
The heartbeat recording can be played on the audio system of the location.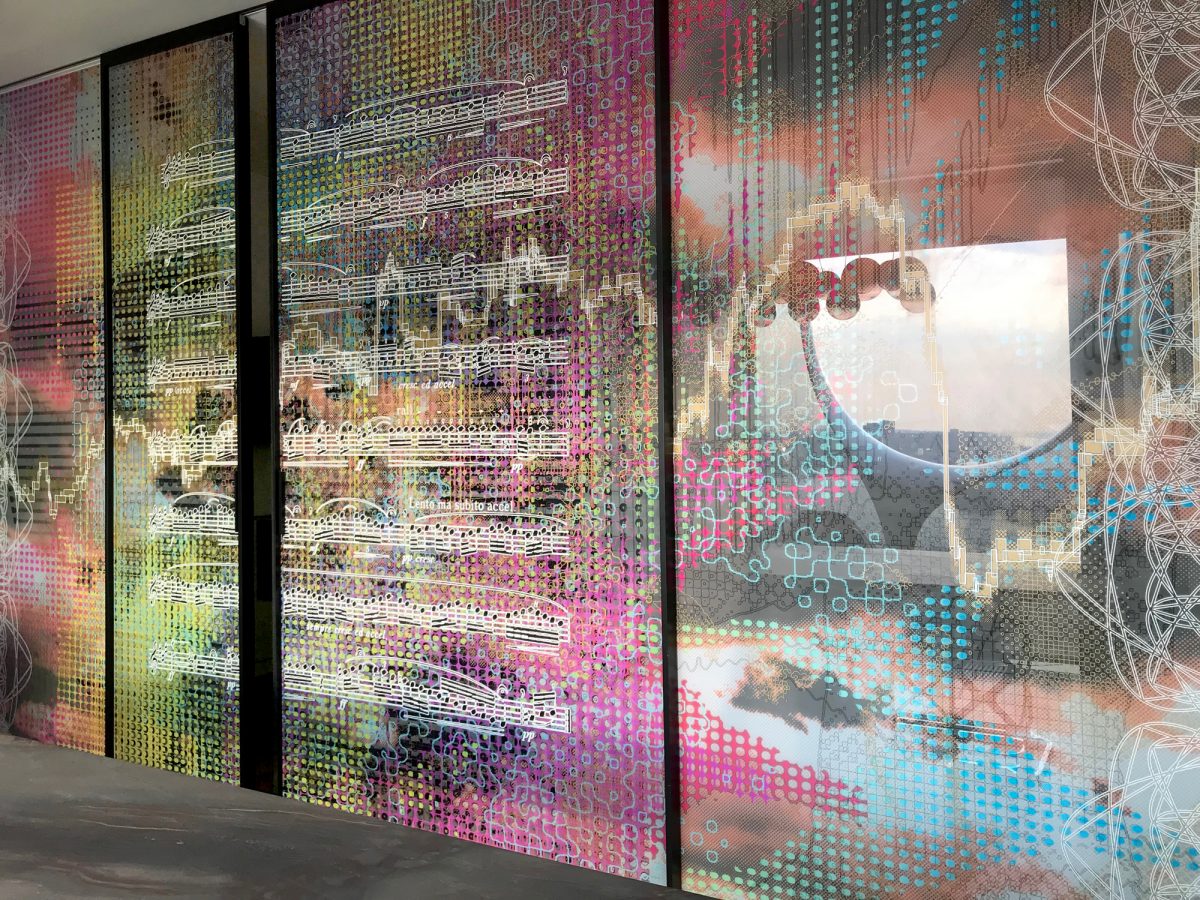 equilibrium
glasdoor at Elbphilharmonie, Hamburg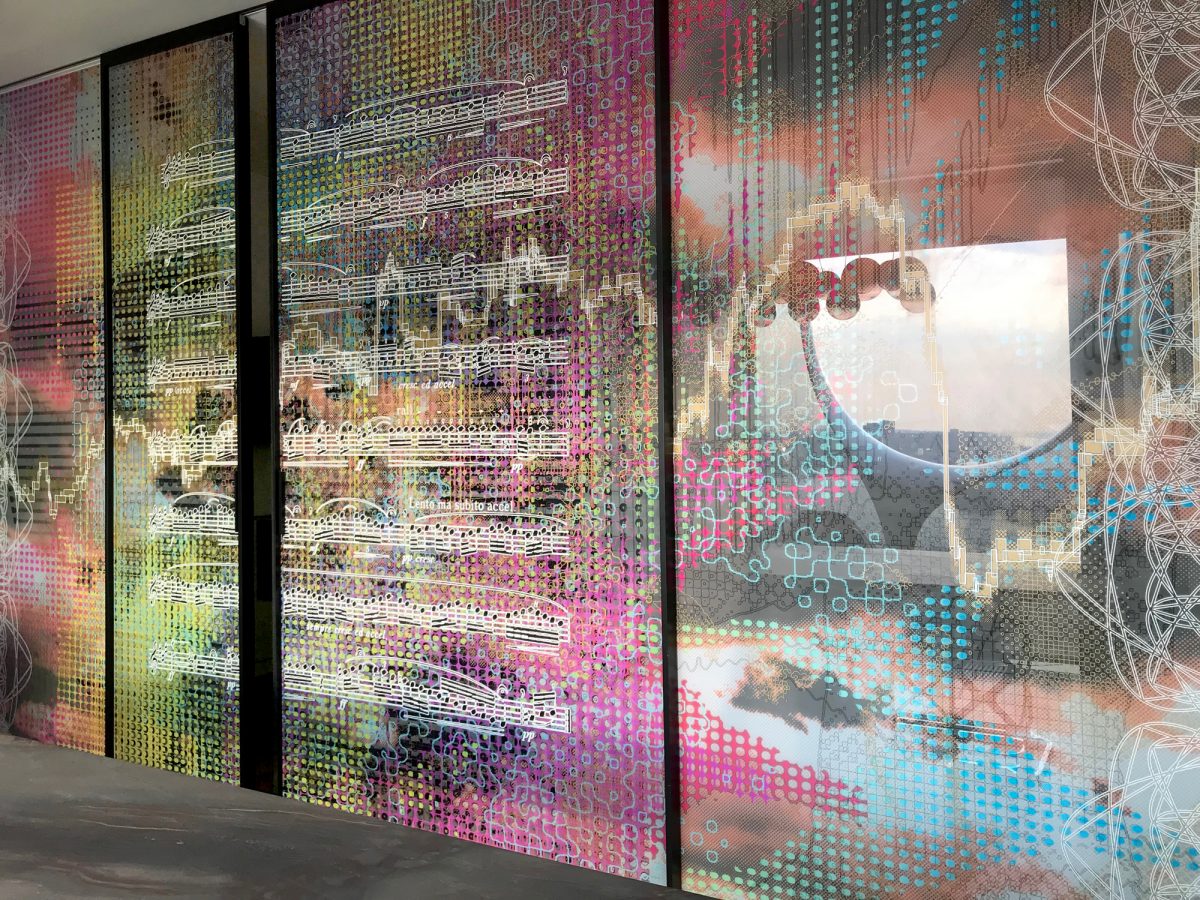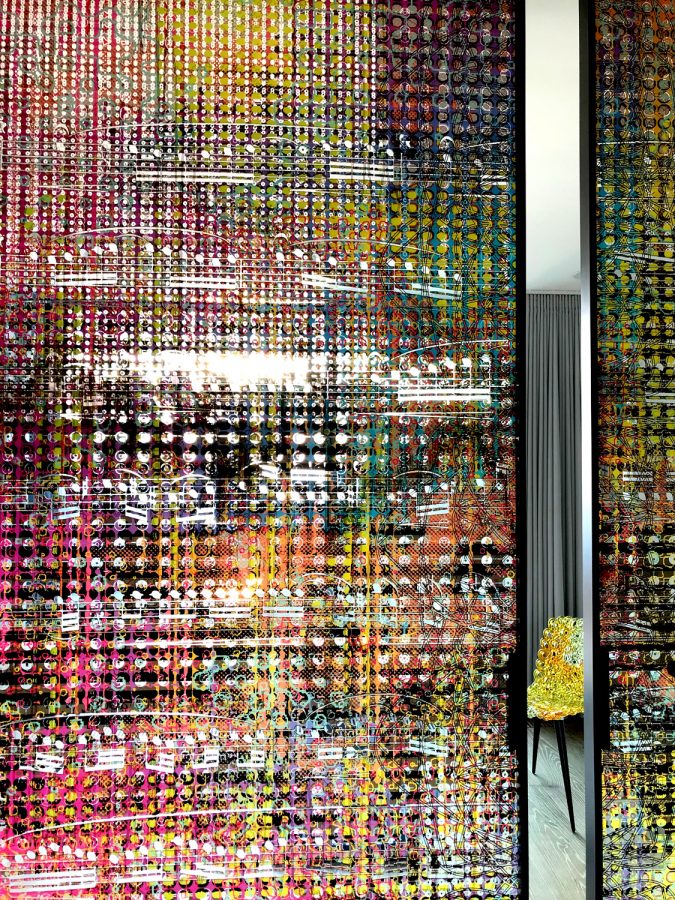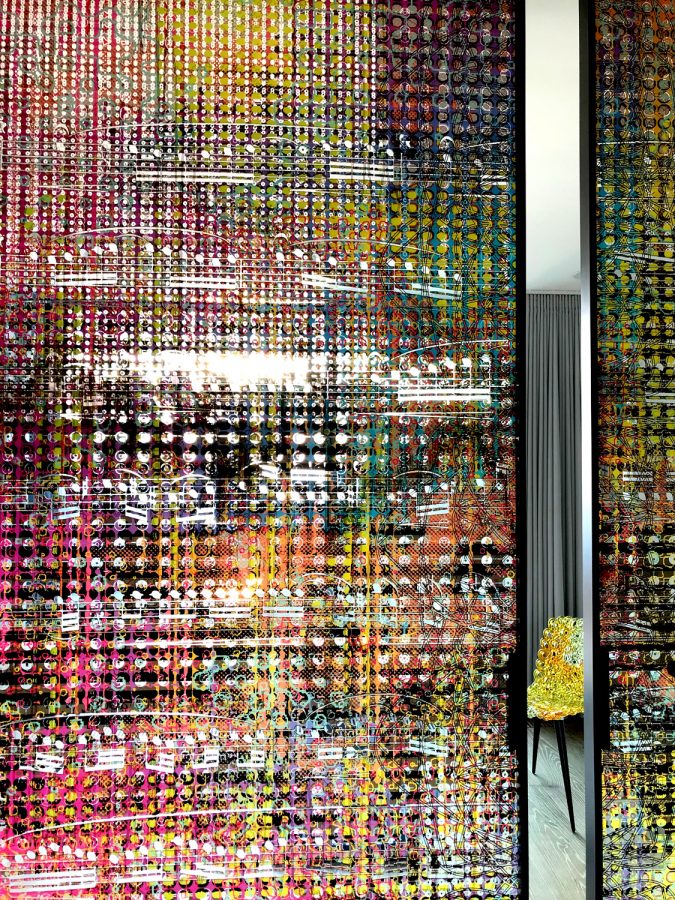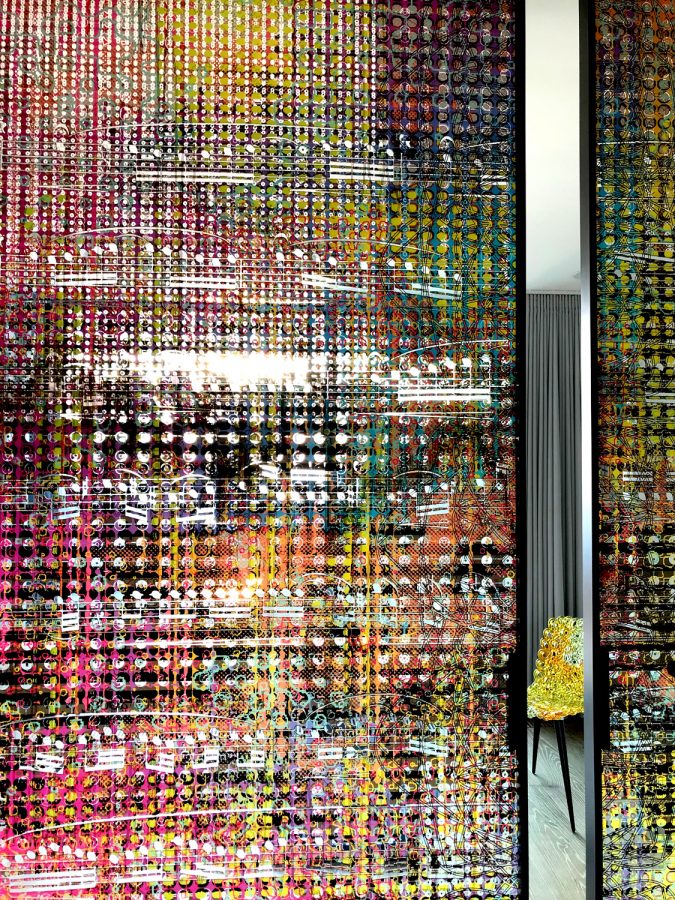 paving stones
concrete paving stones
with entity symbol in various colours
production: Gustav van Treek Werkstätten, munich
2012
the stones can be used like pixels
love
construction picture of  "love"
walking way
love
walking way
200 concrete pavement stones
and small white marvel stones
walking length about 60 m
size 30 x 3 m
2012/13
stoneway of love for a private art collection in southern france with landing platforms for the "i" and the "u"
love
salutation to the universe 🙂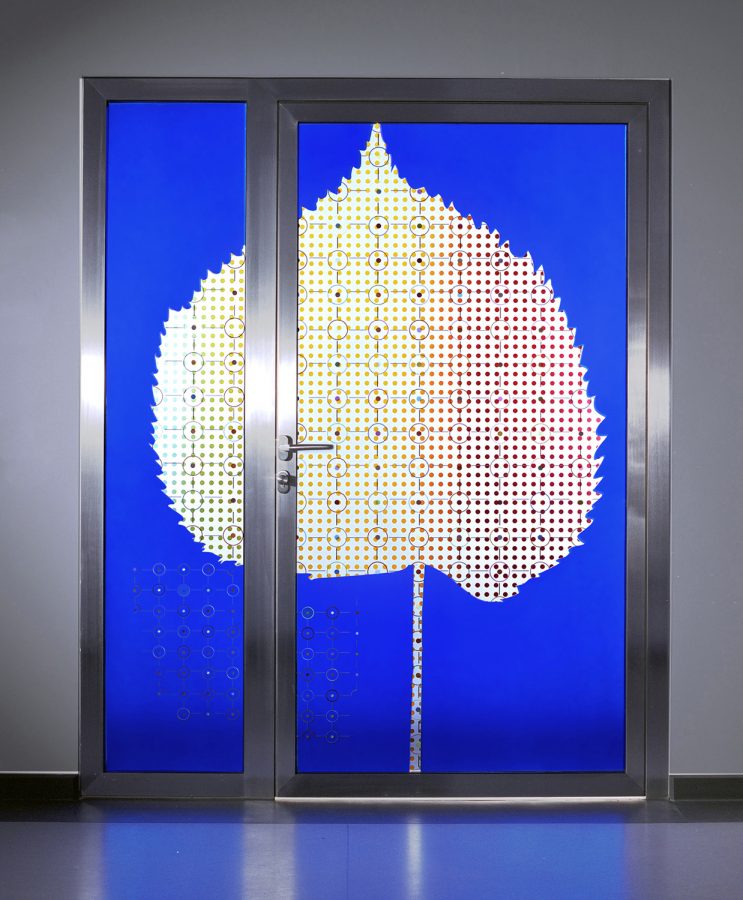 relax
profile and alpha-wave:
2 glaspanels, silkscreen partially mirrored (simulation)
in production since 2016
electroenzephalografy of an art collectors brainvibes, while he is focusing on pleasant thoughts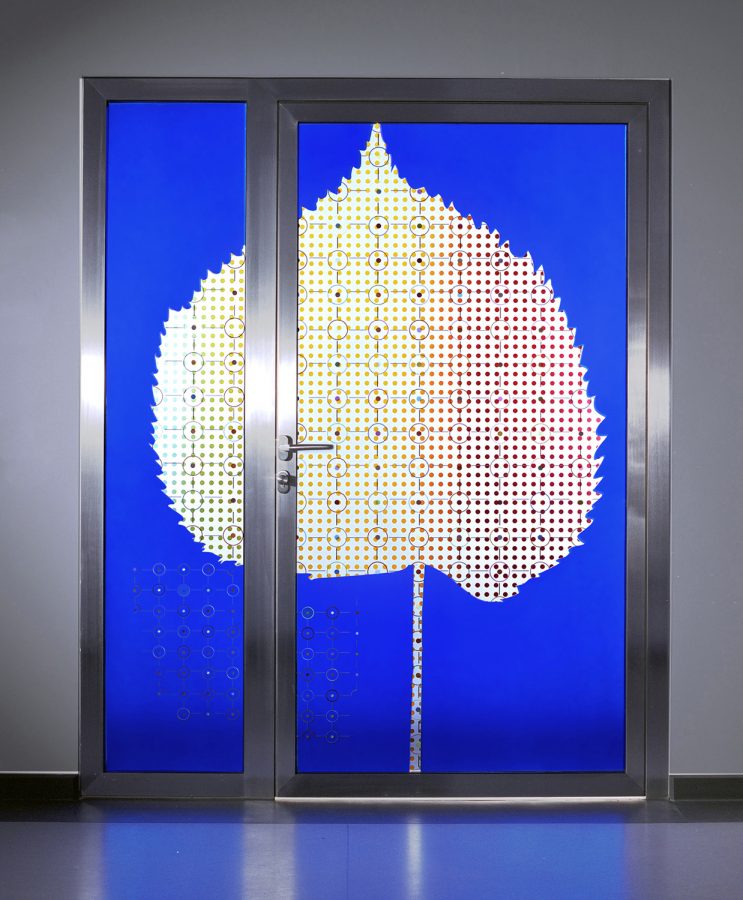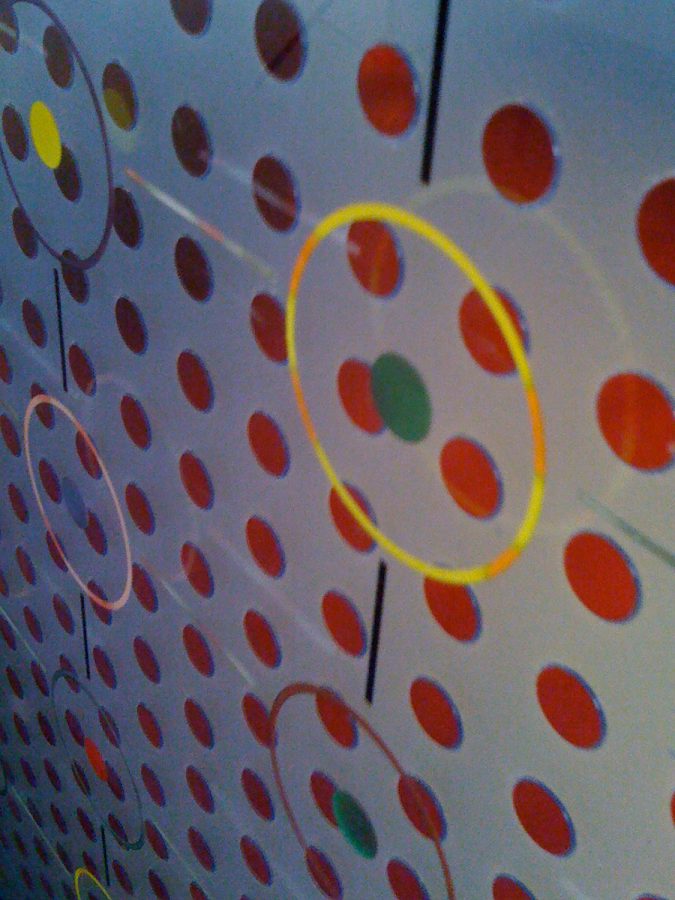 welcome
glassdoor at the president's visitors
room of TU Munic / enamel glass colours, silkscreen, airbrush, sandblast
production: Mayersche Hofkunst Munic
2008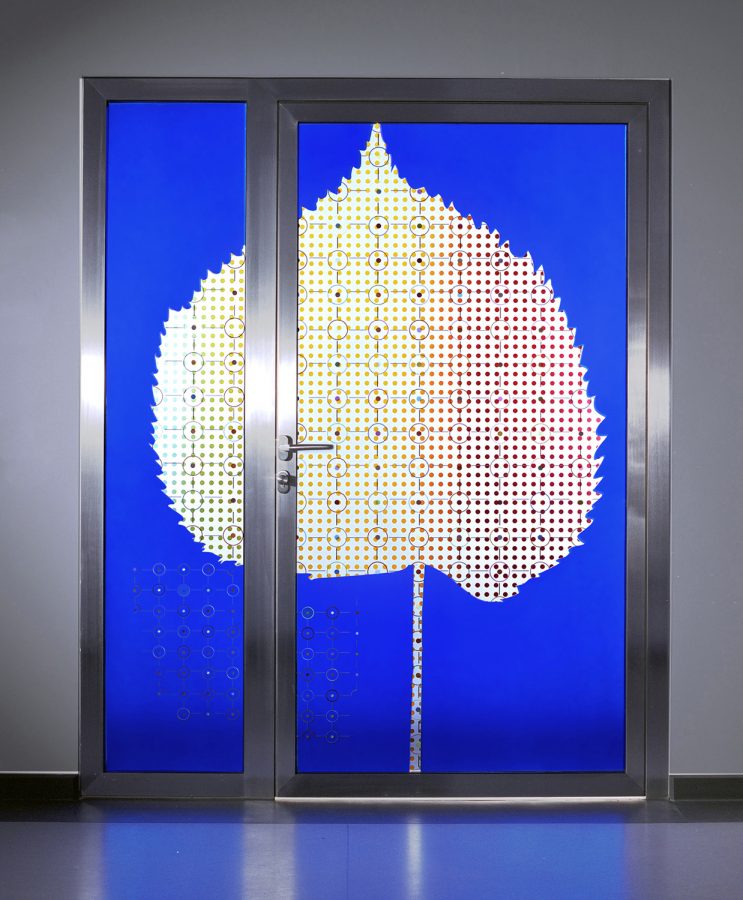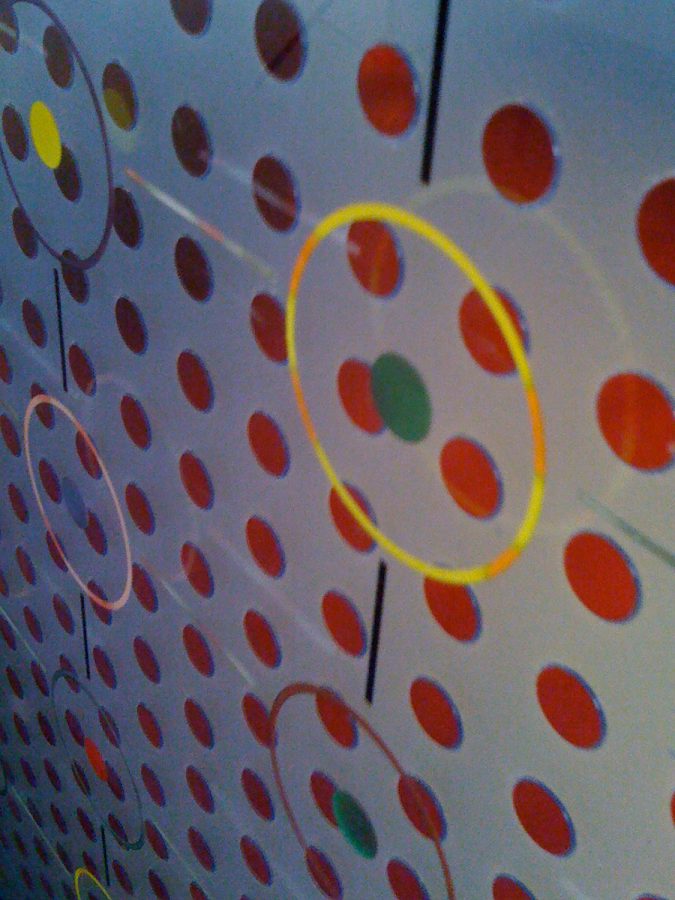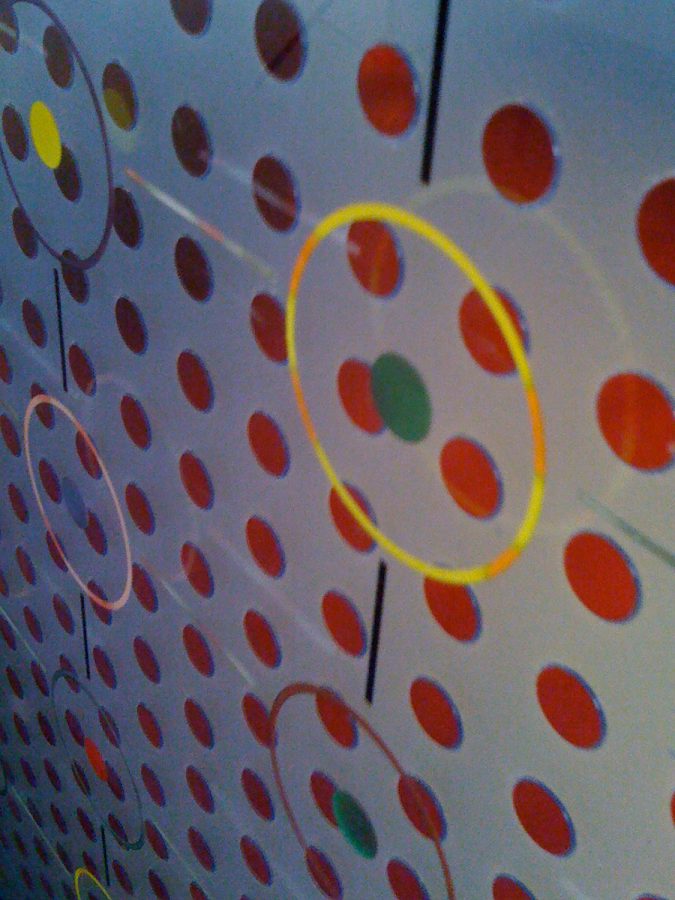 thoughts seismograph
2 feathers clipped with 2 tablecloth weights (sunflowers) on both ends of a cord (8 m, loosely thrown over a pipe)
2000
a focused lightful thought can make the feathers circle around 🙂
….. there is exactely one point, where they can gently touch each other ….
unclipping one means, that the other one will crash.
lie detector
"ina fee" video project
1998 – 2000
intensely interviewing and documenting myself and other people with a camera about serious life topics and in allday life situations with the intention to find the very inner truth. usually i wore a fairy costume.
i stopped the project, when big brother came out.
eye test
postcard design
answer to a postcard of
Peter Großhauser
1999
the barbie and ken desaster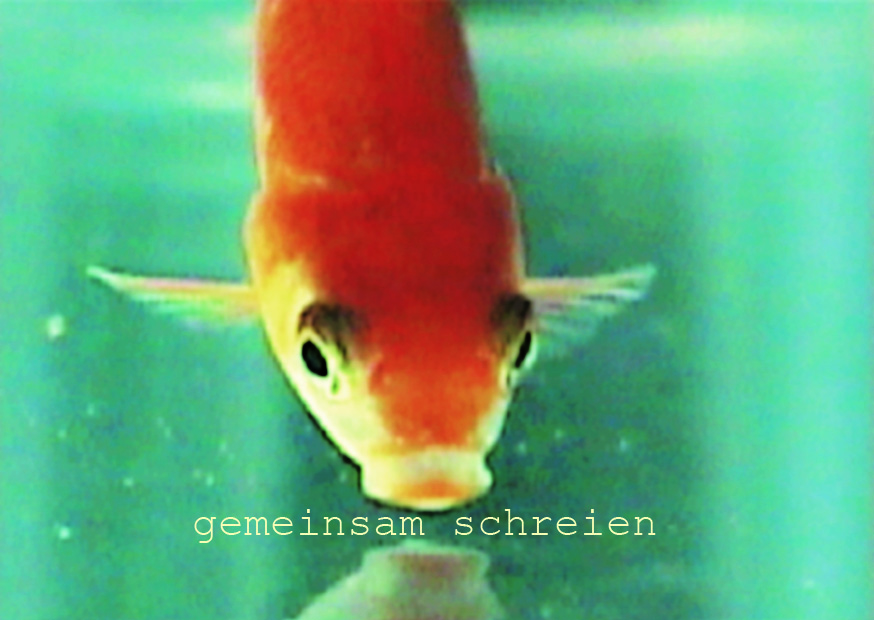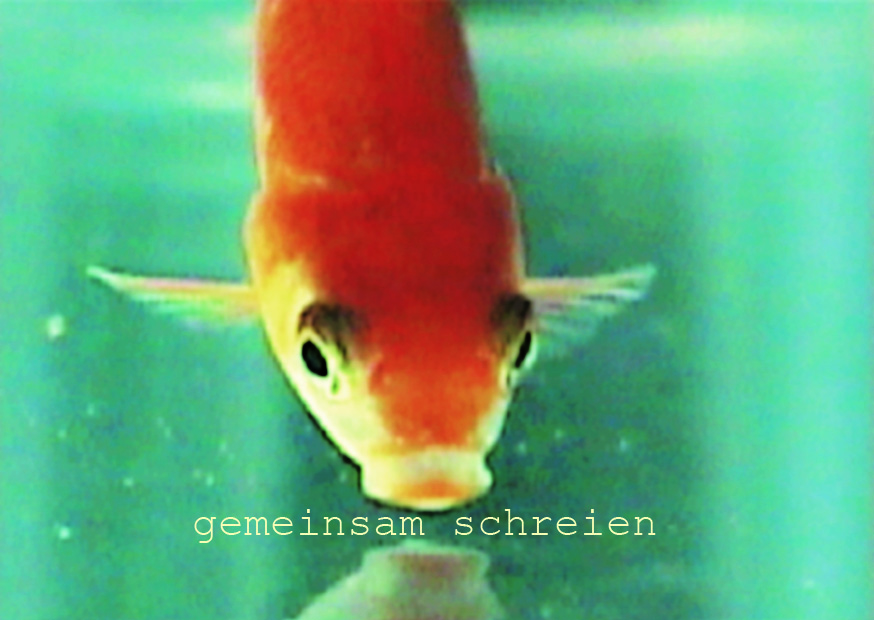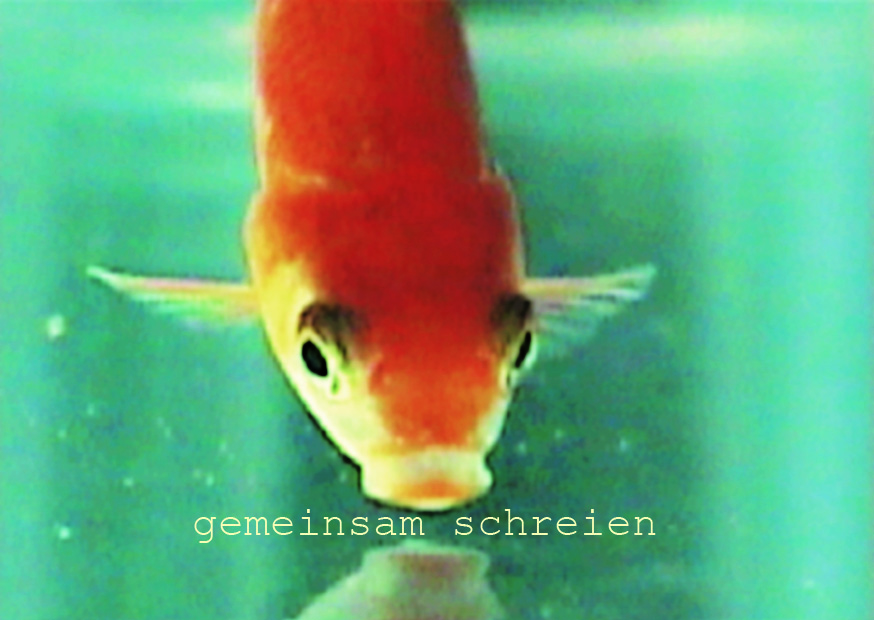 penelope
nude (detail)
about 250 polaroids,  each 10 x 10 cm
size ca. 500 x 80 cm
coproduction with Helena Hanel
1998
red and black
foto performance about fighting colours
1994
partners:
ben v. eckartsberg
ralf wagner